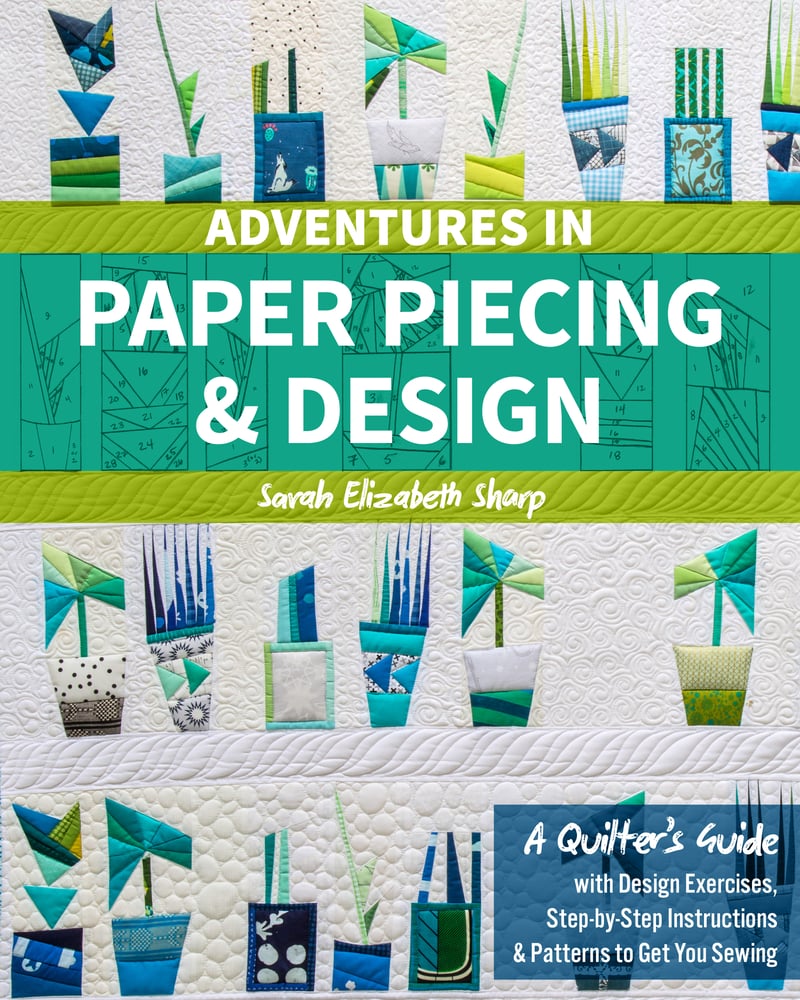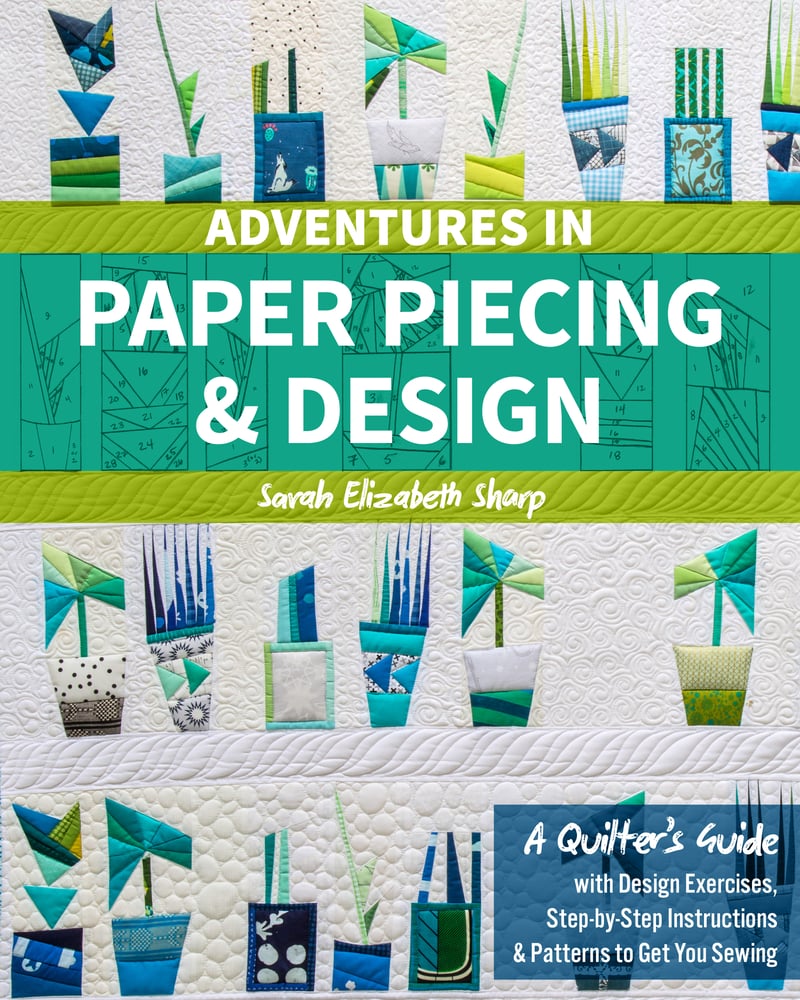 Adventures in Paper Piecing & Design (*SIGNED*)
$27.95 / Sold Out
Turn your intrigue for foundation paper piecing ("FPP") into a full-blown love affair. Learn about every stage of the process—from piecing technique to pattern design—in three sequential parts. The first two cover the basics—everything you need to start sewing on paper (Part I) and designing your own patterns (Part II). Once you've got your footing, the third part is where the adventure begins! Part III is workbook-style, divided into 7 design prompt/project pairings to get your creative juices flowing.
Explore the author's open-ended design exercises to create your very own patterns, or follow along with the author's "take" (a typical project) to sew her graphic interpretation of any given prompt. Between the annotated overview of the method, countless tips brought on by the author's (many) past mistakes, and 30+ paper-pieced quilt blocks and 7 design exercises to put your skills to the test, you'll learn the tools to thrive when confronted with just about any FPP challenge.
 
- Build your piecing skills with 30+ graphic paper-pieced blocks inspired by everything from house plants to typography to surface pattern design techniques.
- Learn how to translate your own reference images or sketches into FPP patterns.
- Sharpen your pattern design skills with choose-your- own-adventure style design exercises.
Book arrives within 5-9 days (U.S.). Please contact me before ordering if you require expedited shipping.